Print Friendly
Social Impacts of Design Alternatives, Crater Lake National Park
RIM VILLAGE
We observed behavior at Rim Village during the summers of 1977 and 1978. Rim Village (Fig. 1) is the center of visitor activity in the park. Physical  structure was defined as the existing design of the area the most prominent features are three parking areas, three viewing areas along the caldera rim, and a large cafeteria building. The following description will be more clear if the reader refers to the map in Figure 1.
1 The logic of the design-behavior-experience argument is presented in more detail in pages 3-8 of "Experimental Effects of Design on Behavior in a Natural Resource Setting" (Shelby and Wolf 1980).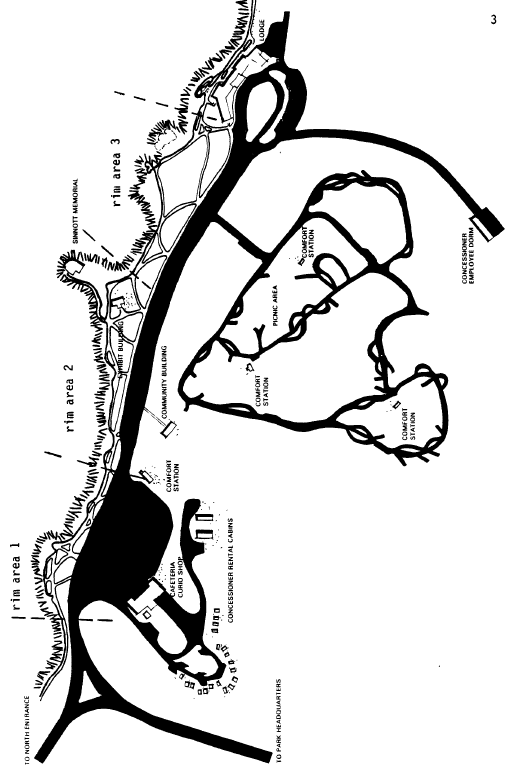 Figure 1. Layout and Facilities at Rim Village, Summer 1977.
People enter Rim Village by car from the west. The first opportunity to stop is the rectangular parking area north of the cafeteria building, which resembles the lot of a large supermarket and has spaces for 159 cars. The road proceeds along the north edge of the cafeteria lot to the center parking area, which has head-in parking on both sides of the road. This long and narrow lot appears smaller than the cafeteria lot, although it has spaces for 178 cars. At the end of the center lot is the 67-car parking area for the lodge, which has overnight accommodations.
Rim Village offers approximately one-quarter mile of viewing area along the caldera rim. A low stone wall and paved walkway follow the rim, and cross cutting walks connect the rim to the parking lots. We divided the viewing area into three sections, based on geographic location and physical structure.