Print Friendly
National Park Service Announces Appointment of Dr. Gary Machlis as Science Advisor to the Director
National Park Service
Press Release
August 12, 2009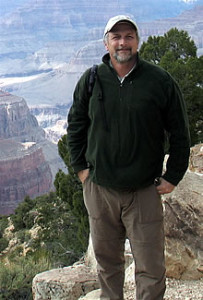 "Applying the very best science and scholarly research to management of national parks is critical," said NPS Director Jon Jarvis. "The appointment of Dr. Machlis to this new and important position will advance the role of science within our agency as we meet the challenges and opportunities of the 21st century. Dr. Machlis' is a proven leader and innovator within the scientific community."WASHINGTON – National Park Service (NPS) Director Jon Jarvis is announcing the appointment of Dr. Gary Machlis as the first ever Science Advisor to the Director. The Science Advisor will play a key role in advancing science within the NPS and advising the NPS director on science policy and programs.
In his role as Science Advisor to the Director (NPS), Machlis will provide his expertise and advice on matters of science and will help in the effective delivery of scientific information to NPS managers, decision makers, the Department of the Interior (DOI), Congress, stakeholders, park visitors, and citizens. He will help assure that NPS uses the best available science to address the complex natural and cultural resource challenges facing the Service, from climate change to science education for youth. Dr. Machlis will work to advance the Director's and DOI Secretary's commitment to science as a means of managing and preserving the resources entrusted to the NPS.
"I am enthused and grateful for the opportunity to serve as the first Science Advisor to the NPS Director," said Dr. Machlis. "This is an extraordinary time to advance science within the Service, and I look forward to working with the DOI and NPS leadership, our outstanding scientists, partner agencies, field professionals, and the scientific community."
Dr. Shirley Malcom, Director, Education and Human Resources, American Association for the Advancement of Science (AAAS) said, "Dr. Machlis' broad science and policy background and knowledge of the NPS make him an ideal choice to serve in this first of a kind role. I applaud Director Jarvis in recognizing the value of science to the Service and in selecting a seasoned professional with strong links to and networks within the science community."
Dr. Gary Machlis received his B.S. and M.S. in forestry at the University of Washington, and his Ph.D. in human ecology at Yale University. He is Professor of Conservation at the University of Idaho and has served as the NPS Visiting Chief Social Scientist, and as the National Coordinator of the Cooperative Ecosystem Studies Unit (CESU) Network. He has written several books on conservation, and his recent research has been published in journals as varied as Climatic Change, Society and Natural Resources, BioScience, and Conservation Biology. Gary is a member of the American Association for the Advancement of Science's (AAAS) National Committee on Opportunities for Women and Minorities in Science, and the Advisory Board to the AAAS Center for Advancing Science and Engineering Capacity.
For Immediate Release: October 13, 2009
Contact(s): David Barna, 202-208-6843