Print Friendly
Forests of Crater Lake National Park
 Silver Fir (Abies Amabilis)
The silver fir (Abies amabilis), which is one of the most handsome of the Pacific coast firs, has, in the Crater Lake region, the extreme southern limit of its range (fig. 12). Occasional trees may be found in the forests on the higher mountain slopes, but it is rarely distinguished from the other species. Northward it follows the Cascades through Oregon and Washington, and it is also abundant in the coast region of Washington and British Columbia.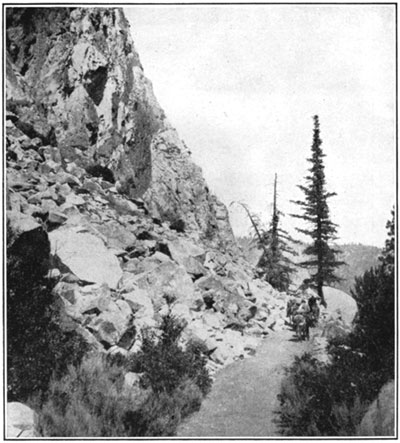 Fig. 12—Silver fir (Abies amabilis)
The most distinctive character of this tree is the smooth gray bark that is not broken up into plates or ridges, except on the largest trunks. It is a fine handsome fir; that in the mountains of Washington often reaches a height of 150 feet or more.