Print Friendly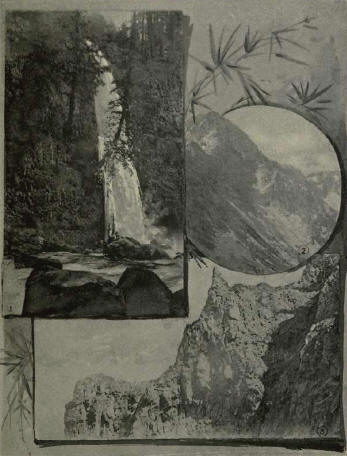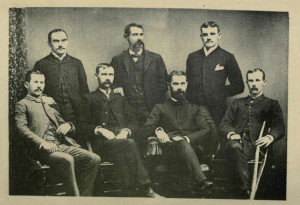 The Mountains of Oregon
By W. G. Steel,
Fellow of the American Geographical Society.
PORTLAND, OREGON: DAVID STEEL, SUCCESSOR TO HIMES THE PRINTER,
169 1/2 Second Street. 1890.
COPYRIGHT, 1889, BY W. G. STEEL.
PREFACE.
This little volume has not been written with the expectation of accomplishing a mission, or even attracting general attention, but simply to put into permanent form a small portion of information that is constantly appearing in newspaper articles. Such information usually comes from abler pens than mine, but it is all the more pity that it is not in proper shape for future use. If it amuses, entertains or instructs those who peruse it, its aim will be accomplished, and its author satisfied.
There is, however, a word of explanation due for the manner in which it is arranged. It was not begun with the intention of publishing a book, but in response to numerous requests received for descriptions of Crater Lake and Mt. Hood. As it was impossible at the time to answer them satisfactorily, it was decided to print a letter on each subject, and issue as a small pamphlet. Before this was accomplished the discovery was made that the space allotted was entirely inadequate, so, acting on the advice of friends, this form was adopted ; too late, however, to prevent the present arrangement.
W. G. S.
 Contents
Crater Lake
Exploration Department, Oregon Alpine Club
Game Protective Department, Oregon Alpine Club
Illumination of Mount Hood
Josephine County Caves
Mount Rainier
Night on the Summit of Mount Rainier
Oregon Alpine Club
Oregon Alpine Club, Constitution
Oregon Bibliography
Our Mountains in War
Photographic Department, Oregon Alpine Club
Preface
Presidents of the Oregon Alpine Club
Statement of Rev. Peter Stanup
Thoughts on the name Tacoma
Topical Index
What They Signify
mountains-oregon The Mountains of Oregon (PDF file) by William Gladstone Steel