Print Friendly
The Geology and Petrography of Crater Lake National Park, 1902
 PART I.
MOUNT MAZAMA.
LAVAS OF MOUNT MAZAMA.a
There are three types of lavas in Mount Mazama—andesites, dacites, and basalts—and their areal distribution is represented on the accompanying map (Pl. VI). The immediate rim of the lake is made up wholly of andesites and dacites, chiefly the former; the basalts are limited to the outer slope. They came from the smaller vents around the base of the larger cone.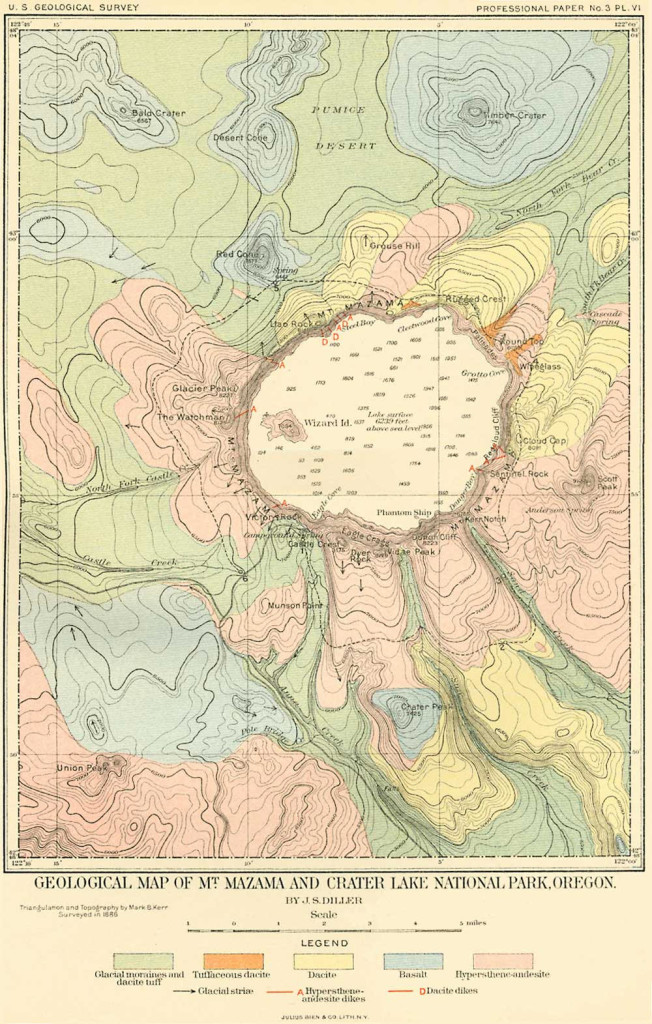 Plate VI—GEOLOGICAL MAP OF MT. MAZAMA AND CRATER LAKE NATIONAL PARK, OREGON.
(click on image for an enlargement in a new window)
The theory of magmatic differentiation, so ably advocated by Professor Iddings and others in this country to explain differences in lavas erupted from the same volcanic center accords well with the course of events in Mount Mazama.
Its eruptions began with and long continued to be composed of lava having intermediate composition. This lava was followed first by less siliceous lava, the basalt from a number of small vents on the flanks of the great volcano, and finally by the dacites, which closed the petrographic cycle. It is possible that the basalts and dacites may have been in part contemporaneous, but the last eruption from the great mountain was of dacite. Then came the great engulfment, and a new petrographic cycle began with the andesite of Wizard Island.
aThe rock specimens connected in the vicinity of Crater Lake have been studied by Prof. H. B. Patton, and are described in detail in the second part of this paper. The numbers used in both papers refer to the same collection.