Print Friendly
Larry Smith
Larry Smith was a seasonal interpretive ranger at Crater Lake National Park from 1961 to 1985. Larry is a Crater Lake Institute board member, as well. Learn more about Larry at his CLI "About us" page.
Related Links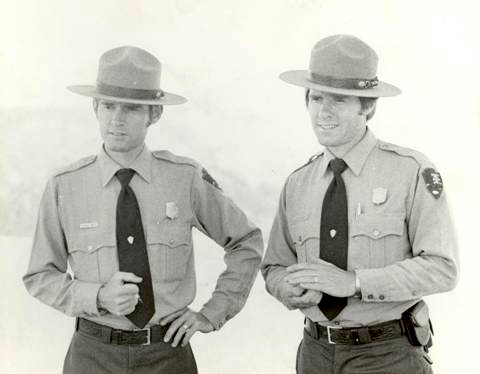 Larry Smith (left) and his brother Lloyd (right) as rangers at Crater Lake National Park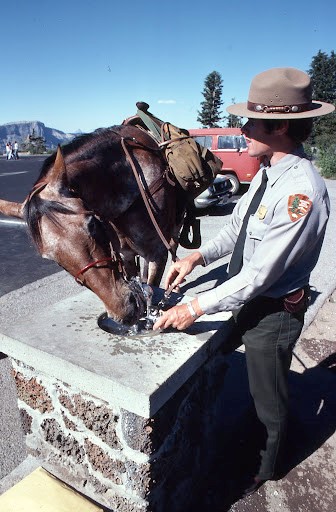 Taking a break on the rim at the bubbler. Notice that Duke learned to drink like we do at these things!