Print Friendly
"Rod" K. Cranson
Rod served as an interpretive ranger at Crater Lake National Park for seven summer seasons.  In addition, he has made many other extended visits.  During those years, and even before, Rod studied the geology of this classic area.  Volcanoes and Volcanology have been a fascination for him since early in his college studies, and he has attended numerous seminars and workshops to enhance his knowledge.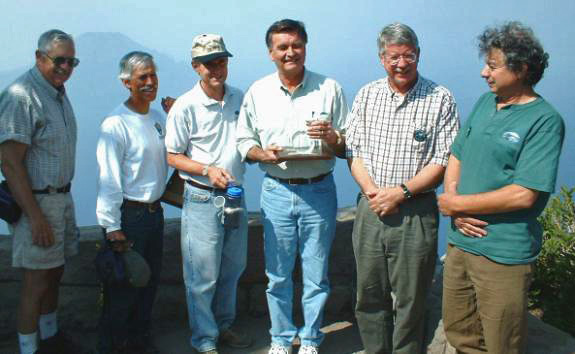 Rod Cranson, on left, with the Crater Lake Institute. Founder Ron Mastrogiuseppe on far right, Owen Hoffman second on right.
Rod Cranson was a founding member of the Crater Lake Institute's board of directors.
Related Links