Print Friendly
Craig Ackerman
Craig Ackerman is the current superintendent of Crater Lake National Park. Ackerman replaces Chuck Lundy who retired at the end of 2007.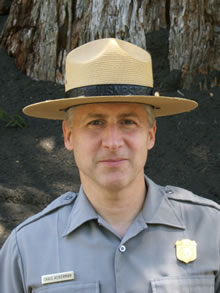 Crater Lake National Park's new superintendent, Craig Ackerman
No stranger to Oregon, Ackerman will move to the village at Crater Lake from his post at Oregon Caves National Monument. Park partners, employees and visitors will begin to see him around Crater Lake by the end of April, said regional director Jon Jarvis.
Ackerman has nearly 30 years of national and state park management experience. During his 17 years at Oregon Caves, as area manager and later superintendent, he has shepherded in a general management plan and facilitated the development of a unique nonprofit concession. His experience with commercial services in parks led him to serve two details as the acting chief of concessions for Pacific West Region.
Prior to joining the National Park Service, he managed several West Virginia state parks and forests, including the state's largest, Watoga State Park. Ackerman also served as an NPS ranger on the Natchez Trace Parkway in Mississippi and at Shiloh National Military Park in Tennessee.
As superintendent of Oregon Caves, he has been an active member of the executive board of the Southern Oregon Visitors Association to coordinate and promote outdoor recreation and tourism and currently is president of that organization.
"Looking out over Crater Lake and the surrounding forest is an astonishing view that inspires ideas and enthusiasm" said Ackerman. "To be able to move into a position of managing one of the crown jewels of the National Park system, yet still serve and live amongst the people of southern Oregon is the greatest privilege. I look forward to working with the fine park staff and dedicated park partners in preserving this magnificent place."
Ackerman has a bachelor of science degree in recreation resources management from West Virginia University. He and his wife Cynthia have a daughter, Elyssa, who is a graduate of Oregon State University and a son, Kyle, who is currently a junior there.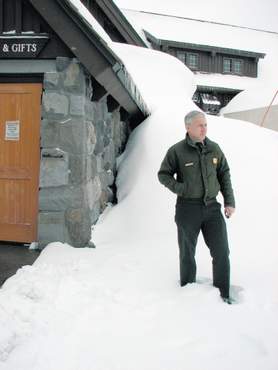 Related Links
<< previous —