Print Friendly
35 miles, three days, blizzard conditions, 3 – 5 feet of new snow.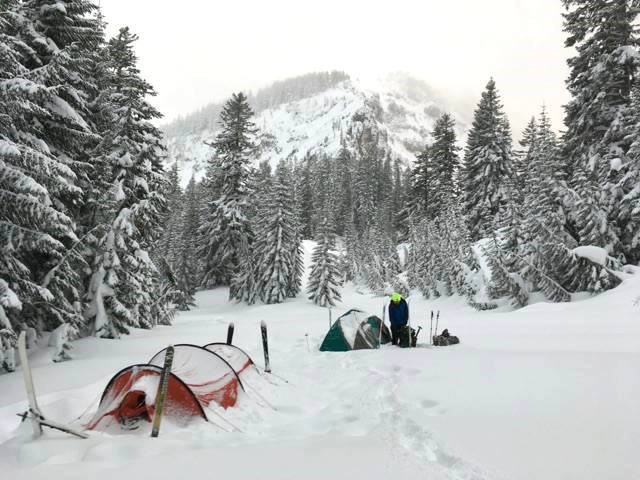 Another fantastic weekend skiing around Crater Lake with Kelly, Scott and Dan! This was my 4th time around the lake. Two clockwise, and two counter-clockwise. This was the second most difficult trip after Ken and my trip back in the late 90's. During this weekends trip we skied 35 miles, during a winter storm warning. We had nearly two feet of snow dump on us, deep snow drifts to get through, battled through 70 mph winds and had a low temperature our second night of 8F. This is one of the most remote trips that a person can take in this area. Rescue is two days out if a party runs into problems. New friends were made and a great weekend all the way around!
Two camps, one on Friday night and one on Saturday nigh. Ran around 12 degrees at night.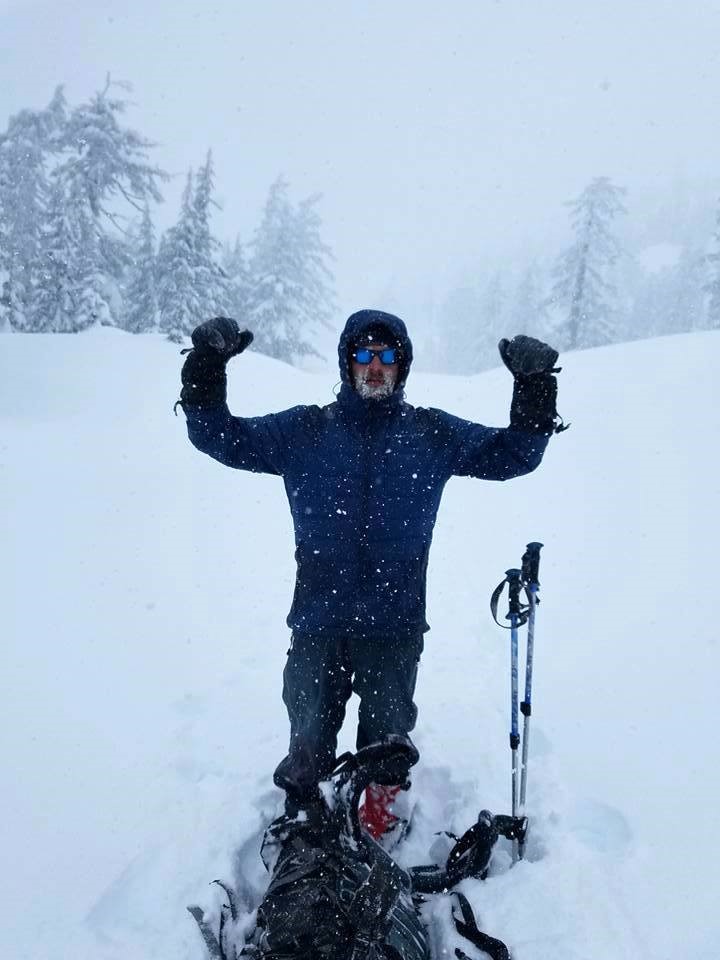 Ice cycles on Brian's beard.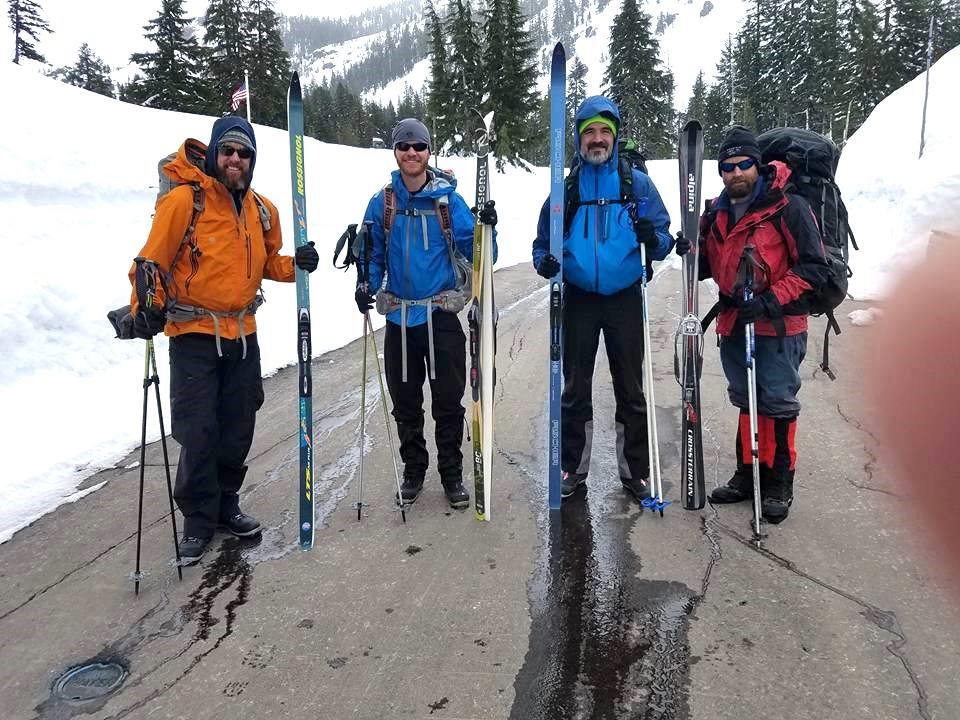 Brian on the left. He was the old man in the group. The second in is Dr. Scott Brodie, a dentist in town and one of my
former 5th grade students.
— next >>