Print Friendly
Status of Whitebark Pine in Crater Lake National Park, Oregon, 2000
 Cover
Status of Whitebark Pine in
Crater Lake National Park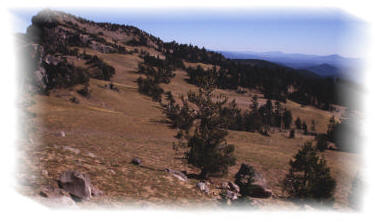 September 2000
For more information:

Michael P. Murray, Ph.D.
Ecologist
Oregon Natural Heritage Program
821 SE 14th Ave.
Portland, OR 97214
(503)731-3070
mmurray@tnc.orgMary Rasumussen, M.S.
Terrestrial Ecologist
Crater Lake National Park
P.O. Box 7
Crater Lake, OR 97604
(541)594-2211
mary_rasmussen@nps.gov
Citation:
Murray, M.P. and M. Rasmussen. 2000. Status of whitebark pine in Crater Lake National Park. Unpublished Final Report, Cooperative Cost-Share Agreement No. H9320000035. Copy on file at US Department of Interior, Park Service, Crater Lake National Park, Resource Management Division. 13 pp.
— next >>