Print Friendly
Crater Lake on the map Timeline – 1848 Map of Oregon and Upper California From the Surveys of John Charles Fremont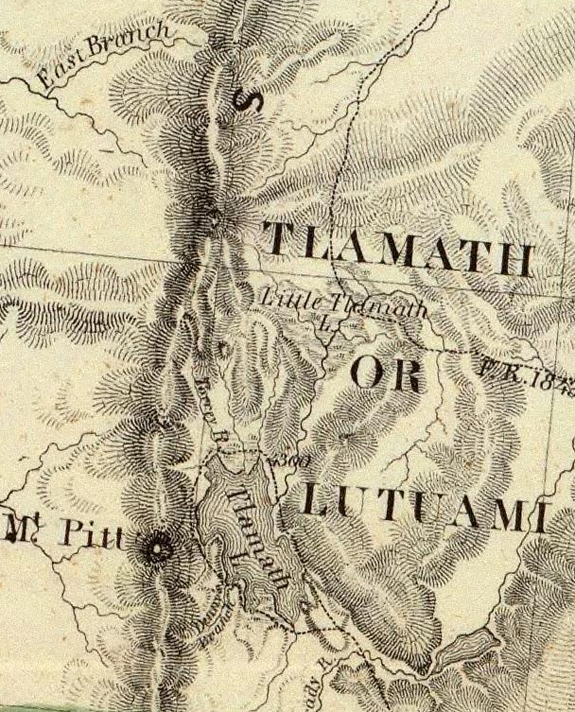 Description 

Map Of Oregon And Upper California From the Surveys of John Charles Fremont And other Authorities. Drawn By Charles Preuss Under the Order of the Senate Of The United States, Washington City 1848. Lithy. by E. Weber & Co. Balto. (inset)

Profile of the travelling route from the South Pass of the Rocky Mountains to the Bay of San Francisco.

Publication Title: Geographical Memoir upon Upper California In Illustration of His Map of Oregon and California, by John Charles Fremont: Addressed to the Senate of the United States. Washington: Wendell and Van Benthuysen, Printers. 1848. [Senate.] 30th Congress, 1st Session. Miscellaneous. No. 148.