Print Friendly
Hiking – Rules and Regulations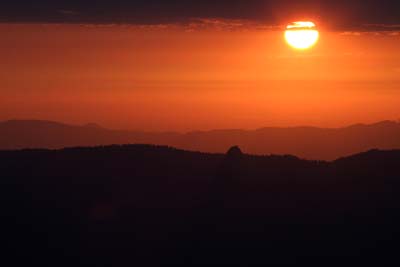 Crater Lake National Park is a special place and a federally protected area. To help preserve park resources and to protect yourself, please observe the following rules on park trails:
Backcountry use permits are required for all backcountry overnight stays. They are issued from park visitor centers during their regular hours of operation.

Maximum party size is limited to 8 people and/or 12 head of stock.

Be prepared! Equip yourself with water, food, warm clothing, rain gear, and anything else appropriate to the trail you take.

Firearms, bicycles, and motorized vehicles are not permitted in the backcountry.

Pets are permitted on leash in developed areas only. Pets often threaten small wildlife. Even well-behaved domestic pets leave scents that disturb the local wildlife. The park has also had many incidents of lost or injured pets who escape from their owner's control.

Leave all rocks, plants and artifacts undisturbed for the enjoyment of future hikers.

Smoking is not allowed on any trail.

Feeding wild animals, including birds, is prohibited. Feeding animals is dangerous for you, bad for them, and harmful for the ecosystem.

Stay on trails to protect vegetation and fragile hillsides. Shortcutting trails, particularly on switchbacks, can damage slopes, making them more susceptible to erosion and visual damage.

Do not drink water from park streams or from the lake without properly treating it.

Pack out all garbage and leave a clean camp.

No hiking is permitted inside the rim except on the Cleetwood Trail. Climbing is prohibited everywhere inside the rim. Conditions within the caldera are extremely dangerous.
Open campfires are allowed only if "dead and down" wood is used to fuel the fire. Wood can only be collected below an elevation of 6,800 feet. Use an existing fire ring. Camping and open campfires are prohibited in the following areas to protect the experiences of other visitors and preserve specific fragile areas:
*Within a mile of any paved road, nature trail, or developed area
*Within 100 feet of any water source
*Within 100 feet of any trail or other camping party except when using a designated campsite
*Between the Rim Drive and Crater Lake
*On the Phantom Ship or Wizard Island
*Atop Mt. Scott and along the trail to the summit
*Atop Garfield Peak and along the trail to the summit
*In the vicinity of Sphagnum Bog