Print Friendly
About Crater Lake Institute
and Crater Lake Foundation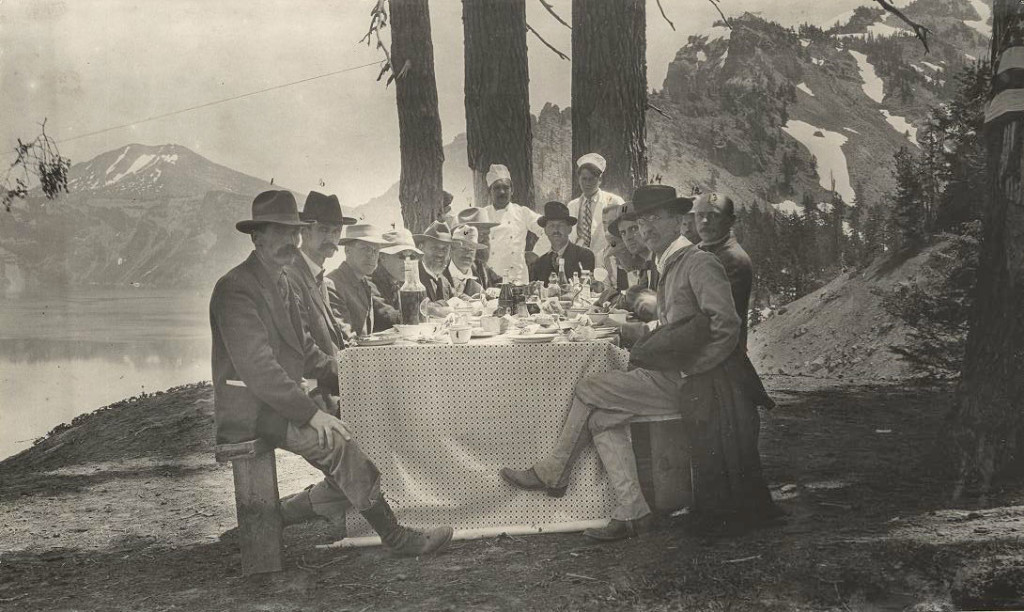 Crater Lake Institute
We are an independent, non-profit organization not officially affiliated with Crater lake National Park or the National Park Service (NPS) as a "park partner". We are a 501 (C) 3 non-profit organization.
Many of our friends are ex-Crater Lake National Park researchers, natural historians, and long-time visitors who are passionate about getting the message out to all visitors concerning Crater Lake National Park's unique natural and cultural history.
Crater Lake Foundation
The philanthropic arm of our organization, we have funded all sort of causes, from the Crater Lake Ski Patrol to small art galleries, public sculpture to our own art collection. We also award some of the finest yet under-recognized people in their field.
Our mission is to enhance the visitor experience through educational activities including field seminars, professional workshops, and research projects. We encourage scientifically sound resource decision-making in managing Crater Lake National Park's natural and cultural resources.
We promote sound stewardship in natural resource management, and believe a scientific understanding of resource issues will assist the restoration management of a biologically diverse landscape.
Crater Lake Institute board members:
Ron Mastrogiuseppe is the founder and board president. He received a B.S. degree in forest science from West Virginia University and an M.S. in forest ecology from Humboldt State University. Ron worked for the National Park Service at Sequoia-Kings Canyon, Crater Lake, Olympic, and Redwoods National Parks as a naturalist/interpreter.more >
Owen Hoffman graduated from San Jose State College in biological conservation, received an M.S. in fisheries limnology from Oregon State University, and a Ph. D. in ecology from the University of Tennessee, Knoxville.  Owen worked as a park ranger-naturalist at Crater Lake, Zion and Yosemite National Parks from 1966 until 1971. more>
Larry Smith is a tireless worker for Crater Lake National Park, serving on the board of the Friends of Crater Lake, having worked as a ranger naturalist at Crater Lake National Park, and having taught 5th graders in Jacksonville, Oregon for 33 years. Larry worked two seasons at Crater lake National Park on Roads and Trails, 7 seasons as a Park Interpreter, and 14 seasons as a Park Ranger General in Park Protection and Law Enforcement. more >
Larry Eifert is a tireless painter and author with more art in America's National Parks than any painter, past or present. His interest in Crater Lake began in the early 1970's and continues as the designer of this website. Crater Lake Institute has commissioned Larry for over a dozen large-scale murals, publications and many smaller pieces of art. more >
Staff and Supporters:
Robert Mutch began and designed this web site and is a nature photographer out of Eugene, Oregon. Currently developing a Stock Photography company, Rob is Social Media Director for Crater Lake Institute. more>
Lloyd Smith is Larry Smith's twin brother and a lifelong photographer. Both Lloyd and Larry worked many jobs at Crater Lake National Park, and while there took thousands of photographs – many of which are featured throughout this website. more>
Contact Us: Write to us and we promise to respond. Find something fishy? Not the right date? A photo that shouldn't be here? A name not spelled correctly? Please tell us so we can fix it.