Print Friendly
Hill, Glidden remember '84 race well
Herald and News
Klamath Falls, Oregon
August 13, 2005
Leonard Hill and Alden Glidden remember well the 1984 Crater Lake Rim Runs and Marathon.
Hill ran his only marathon in the Linkville Lopers' only 26.2-mile race.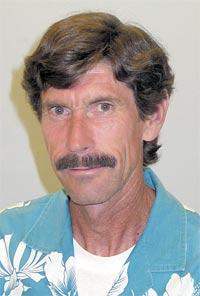 Hill wanted to train for the Portland Marathon later in the year. Glidden had twice before won the only marathon contested in a national park.
Glidden went for a course record.
Together, the two longtime Klamath Basin runners ran and ran and ran, and finished the race hand-in-hand, the only tie in the 29-year history of the races.
"I ran a few marathons I didn't finish, and it was discouraging," said Glidden, a doctor in Klamath Falls.
"In 1984, he was using it as a training run and he was going to pace me," Glidden said of Hill, the only person to win all three Crater Lake races, the 6.7-mile, 13-mile and marathon events.
"He was going to be pushing me and improve my time."
Hill did.
The two finished the race in two hours, 40 minutes, 51 seconds, a record on the old course.
That time still stands as the third fastest marathon ever run at Crater Lake National Park, where the 30th running began at 7:30 a.m. today.
Neither Hill nor Glidden will be there.
Hill has family commitments and Glidden will be in the emergency room at Merle West Medical Center when today's races are being run, on a day when the marathon finish could get hot.