Print Friendly
Current park maps from Crater Lake National Park
Click to enlarge. PDF downloads are below each.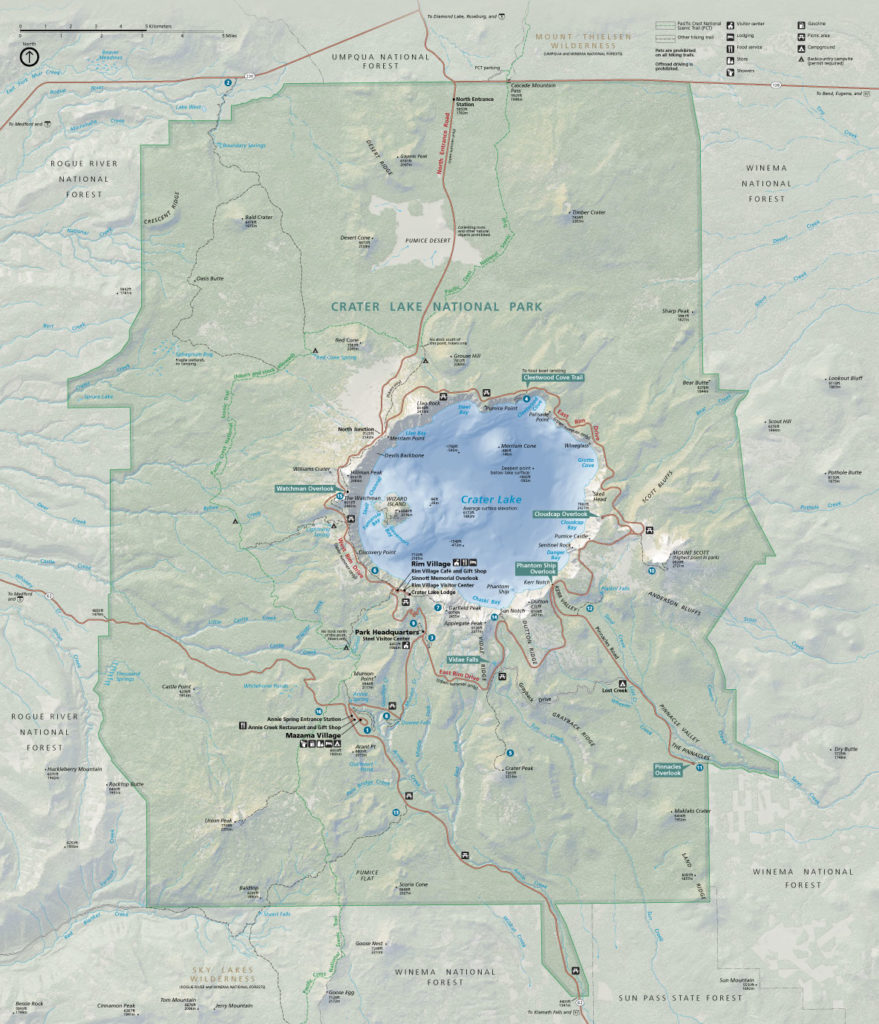 CRLAmap1 download
Regional map of Crater Lake National Park and others  nearby.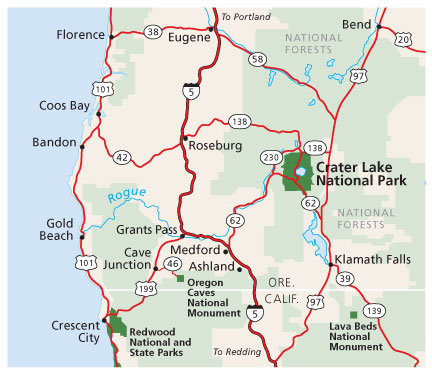 CRLAmap2 pdf download
Winter map showing roads open

Regional map showing winter access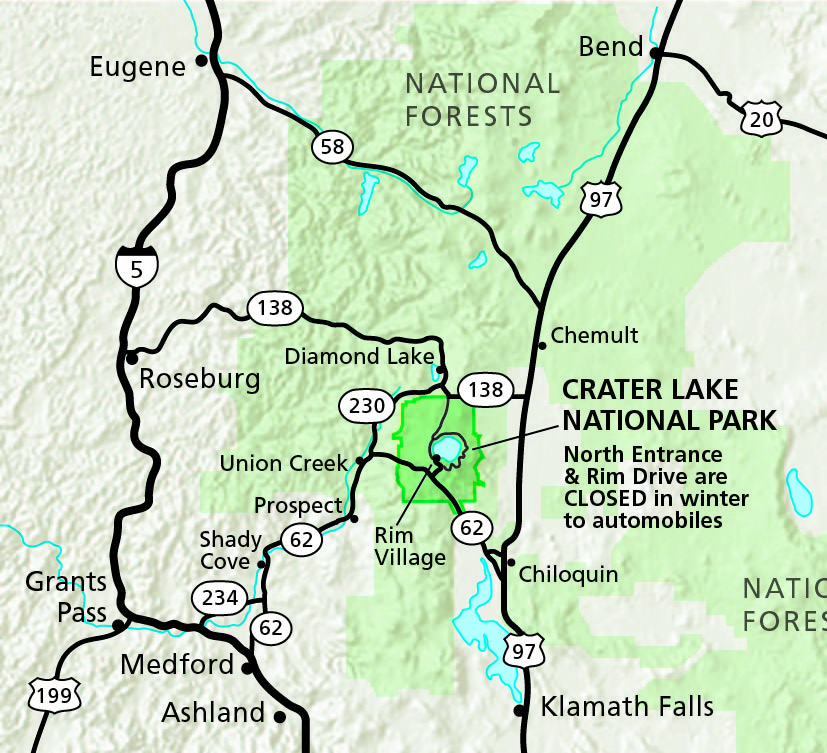 ---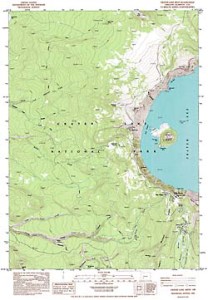 Possibly the largest online collection of Crater Lake maps in existence and we're proud to say that many belong to the Crater Lake Institute.
USGS topographic maps of Crater Lake N.P. are now available in compressed PDF format. 17 maps
---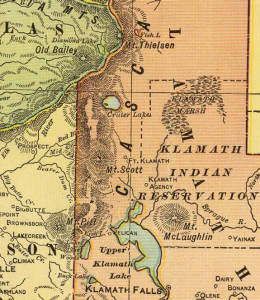 Older and historic maps of Crater Lake, many in our own Crater Lake Institute collection. 16 maps
---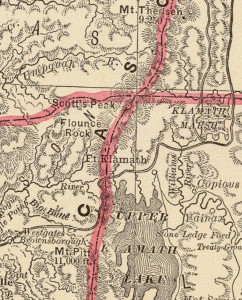 When did Crater Lake first begin to appear on maps? We take a close look at several maps beginning in 1835 and ending in 1911, when Crater Lake was beginning to be established on maps.