Print Friendly
BREAKING TOP STORY URGENT
Regional wildfire update: Crater Lake fire at 2,425 acres
Fire burning in Crater Lake National Park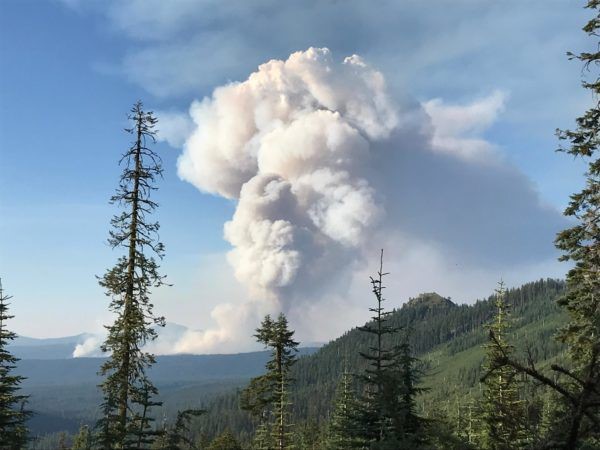 The Spruce Fire inside Crater Lake National Park was estimated at 1,400 acres Wednesday.
A 1,400 acre fire is burning in Crater Lake National Park, according to a press release
The Spruce Lake Fire was discovered on July 29 burning near the western boundary of the park.
Northwest Incident Management Team 13 began managing the fire on Tuesday. Tuesday the fire was displaying extreme fire behavior and made a significant run to the east, spotting up to a mile ahead of the main fire.
Significant growth is expected on the fire due to record setting temperatures, low relative humidity and an unstable atmosphere.
Trail closures have been instituted in the park including:
The Pacific Crest Trail from the intersection of Lightning Springs Trail north to Red Cone Camp.
Bald Crater Loop Trail from the intersection of the Pacific Crest Trail to Bert Creek Trail
Bert Creek Trail
Crews are on high alert, not only for heightened fire activity but for personal safety as well.
Abnormally high temperatures will continue to present safety concerns for fire fighters to be aware of. One crew member was taken to the hospital in Medford on Tuesday where he was treated and released for heat-related illness.
Close to 120 personnel are fighting the fire which is only 5 percent contained. The cause of the Spruce Lake Fire is lightning.