Print Friendly
The Crater Lake Lodge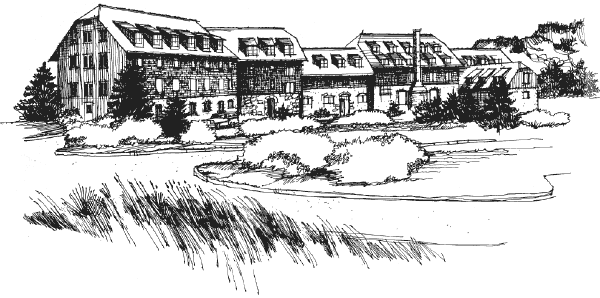 "A Project Finally Complete"
Crater Lake Lodge was built to encourage tourism to Crater Lake National Park and southwestern Oregon. It opened to guests during the summer of 1915. Its clientele has included people from all over the world. Most guests have had fond remembrances of their stays, even though the lodge was often in an unfinished state. Throughout its history the lodge lacked expected hotel standards for comfort, privacy, and service, and suffered from neglect.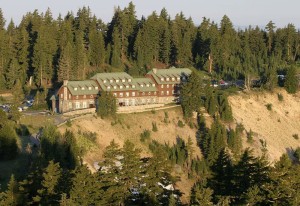 Before construction of the lodge began in 1909, William G. Steel and other supporters of a hotel had a difficult time finding a developer that would commit to the project. It was not an easy undertaking to build and operate a major lodging facility on the edge of the caldera overlooking Crater Lake. The harsh climate with severe winter weather for more than eight months of the year was daunting. At the time, the area was not very accessible. A trip to the park was an arduous journey over many miles of unpaved and poorly constructed roads.
Steel finally convinced Alfred Parkhurst, a Portland developer, to take on the project. However, Parkhurst had no experience constructing buildings that needed to withstand the weight of 15 foot snow depths that accumulate during Crater Lake's long winters. Unlike at Portland, construction work was limited to a short three month summer season. Labor and materials had to be brought great distances into the remote and largely undeveloped park. These and other obstacles combined to cause long delays, driving up the cost of the lodge.