Print Friendly
Above photo by Ranger Dave Grimes, taken March 16, 2016 at Headquarters in Munson Valley, Crater Lake National Park
Crater-Lake-Reflections-Winter-Spring-2016-17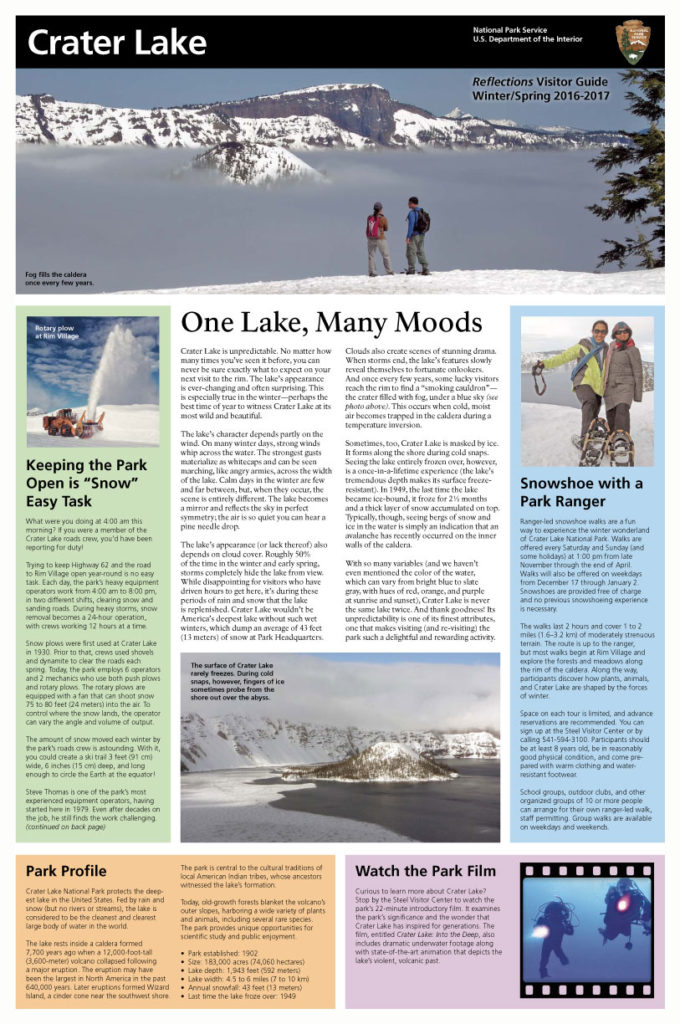 Crater-Lake-Reflections-Winter-Spring-2016-17 for download.
The park's visitor newspaper guide, Crater Lake Reflections, is is the best source of information for planning a visit.
The summer/fall edition typically comes out in early June when visitor begin to arrive; the winter/spring edition is published in early December.  More will be added as they are published. Thanks to npshistory.com for providing the older issues.