Print Friendly
West Rim Drive
From the Diamond Lake (North) Junction on Rim Drive, the North Entrance Road runs 9.2 miles north to meet state highway 138. Open pumice fields and features like Red Cone (7363′), Bald Crater (6478′), and Grouse Hill (7412′) dominate the panorama as visitors ascend from the northern park boundary to the Crater Lake rim.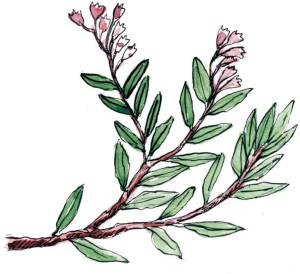 View West Rim Drive – Crater Lake National Park in a larger map
West Rim Drive

Total distance: 6.1 miles

West Rim Drive starting point (mile 0.0). Road wye at the west end of Rim Village opposite the cafeteria. Turn right to begin travelling clockwise around Crater Lake.

Sinnott Memorial (mile 0.2). Observation Station No. 1. The Sinnott Memorial was constructed in 1930 and modeled after the Yavapai Station in Grand Canyon National Park. It is the traditional beginning point for rim tours.

Unnamed point (mile 1.1). This point is located along the trail linking Rim Village and Discovery Point. It is most easily reached by driving to the Discovery Point Parking Area and taking the trail 500 feet east, with a short climb necessary to reach the undeveloped promontory.

Discovery Point (mile 1.4). This spot can be reached by a short hike uphill above the parking area. Its importance as Observation Station No. 2 is tied to both the geological features seen from here and the fact that a party of explorers saw Crater Lake from this site in 1853.

Picture point (mile 1.8). A paved pullout intended to provide a Crater Lake view through large trees.

Wizard Island overlook (mile 2.4). Marked with masonry (stone) guardrail.
| | |
| --- | --- |
| | Union Peak overlook (mile 3.2). |
| | Rogue Valley View (mile 3.5). |
| | Watchman overlook (mile 4.0). A short paved walkway from the parking area allows visitors to see the top of Wizard Island and its crater. |
| | Watchman Lookout (.7 mile by trail). The NPS built this beautiful rustic structure to be both a museum and fire lookout in 1931-1932. |
| | Diamond Lake overlook (mile 4.7). A pullout on the western side of Rim Drive. |
| | Pullout (mile 5.6). A small unpaved pullout on the eastern side of Rim Drive, near the Devil's Backbone. A trail leads back to the Watchman Overlook. |
| | Pullout (mile 5.9). This pullout has masonry guardrails and was intended to highlight the glacial scratches on rock overlooking the lake. |
| | Merriam Point (mile 6.1). Park in the lot located near the junction with the North Entrance Road and East Rim Drive. Visitors who take a short walk from the lot and bear left will find a wonderful view. This observation station is located uphill from the parking lot at North Junction. If coming from the north entrance, it is recommended as the first place to see Crater Lake. |