Print Friendly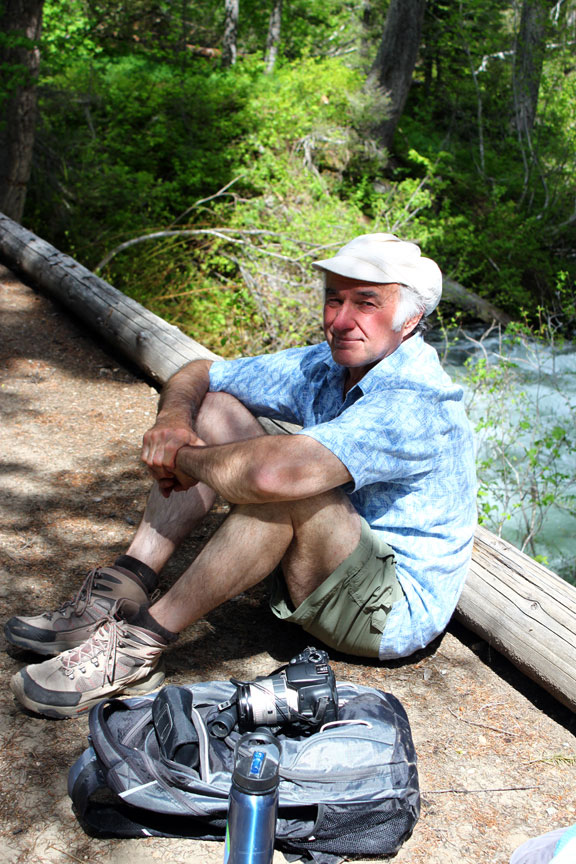 As the only child of two professional naturalists, this guy didn't stand much of a chance at a normal life of day jobs and subdivisions. Drawing before he could walk, Eifert's babysiters were museum curators, artists and writers at the Illinois State Museum, founded on the original John Wesley Powell Grand Canyon collection, where mom was busy writing 20 books, developing and publishing 326 issues the museum magazine and dad was education curator, somehow handling 5000 school kids each day. It's no wonder what happened to 'the kid': "Let's see, he's here someplace. Maybe over in the wolf exhibit".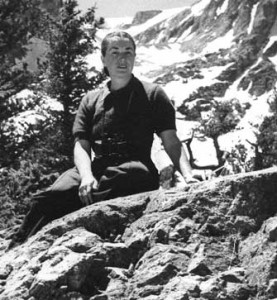 Now, decades and thousands of paintings later, Larry Eifert can say he has more art in America's National Parks than any other artist, alive or not. Over 80 of  his murals have been made into jigsaw puzzles, sold in parks across America. (jigsaw puzzles are his preferred and covert method of teaching nature). Look for his work from Mt Rainier to  Yosemite, Florida to Alaska – in visitor centers, airport walls, museums and wayside exhibits. Over 300 public installations can be seen in the redwood parks between the Oregon border and San Francisco.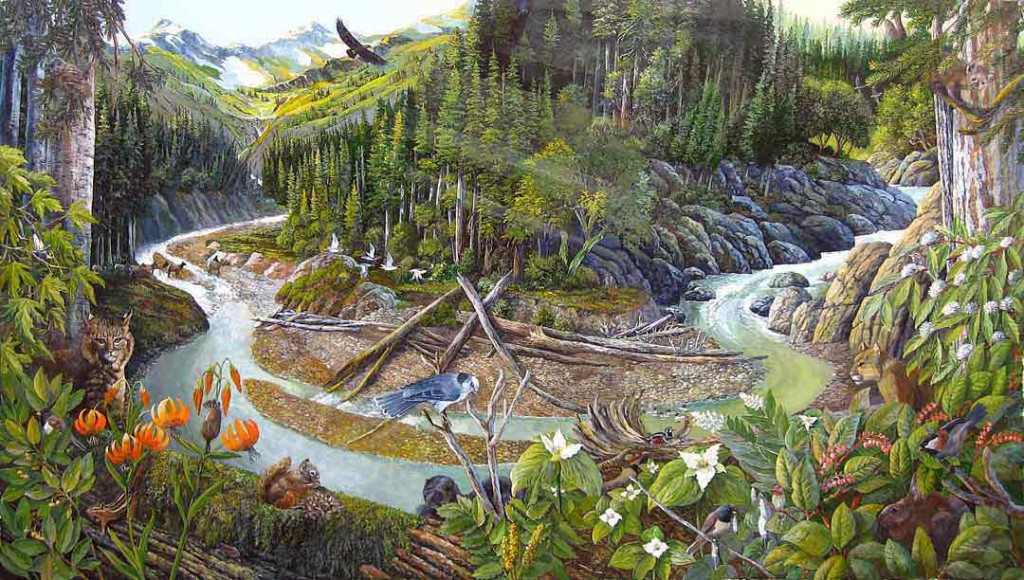 Eifert became involved with the aura of Crater Lake in the 1970's, but it wasn't until Crater Lake Institute began commissioning him to paint large-scale murals of the park (see the Crater Lake Institute art collection page) that he came to appreciate the grace and beauty of this legendary place. Now, his task is to make the Institute's website the best resource of ANY information about this great park. From visitor services to trails, historic photos and stories to research articles and books, currently there are almost 4000 pages of all-things-Crater Lake.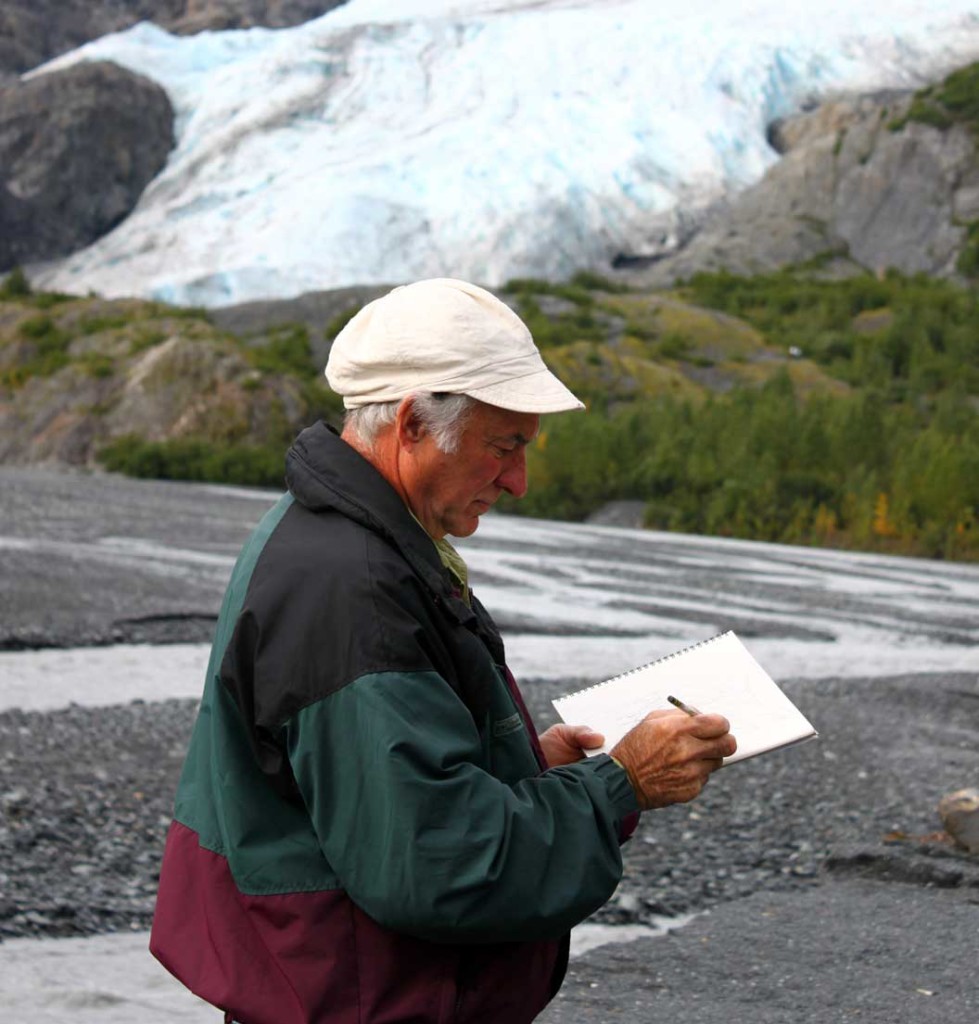 Learn more about Larry Eifert at his main website and blog.