Print Friendly
Munson Valley Services at Crater Lake National Park
See the area map and ski trails map below
This historic district is the administrative headquarters and main support area for Crater Lake National Park. It began as a camp in the 1920's, used by the YCC road crews and NPS employees and became know as Government Camp. Eventually more permanent structures were built and it has become simply known as park headquarters. from [Cultural Landscape Recommendations: Park Headquarters at Munson Valley, Crater lake National park, Oregon]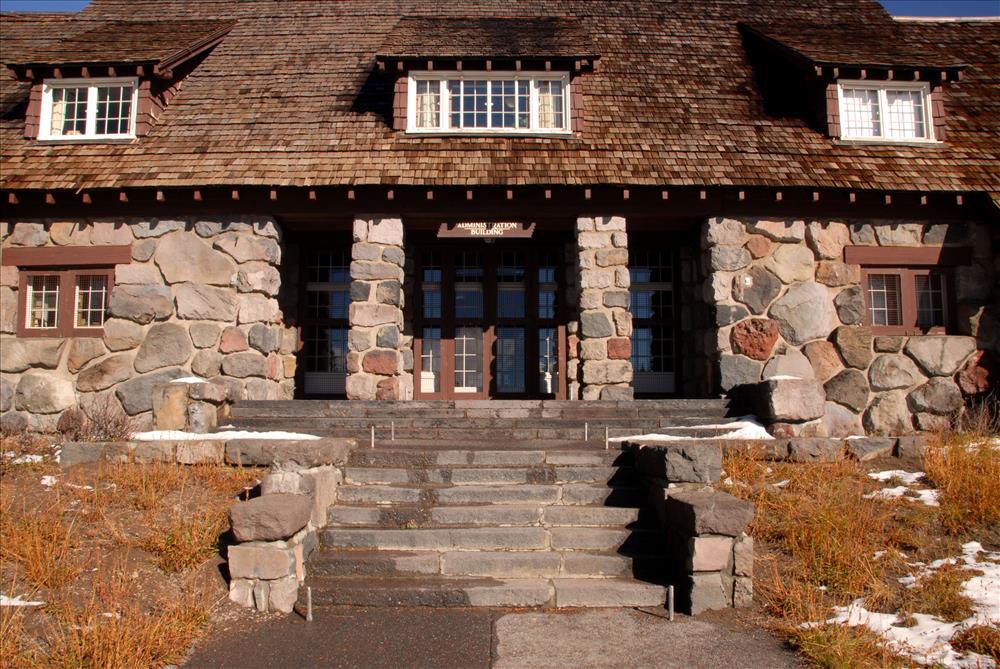 (6) Park Headquarters bldg: Administrative headquarters of Crater Lake National Park.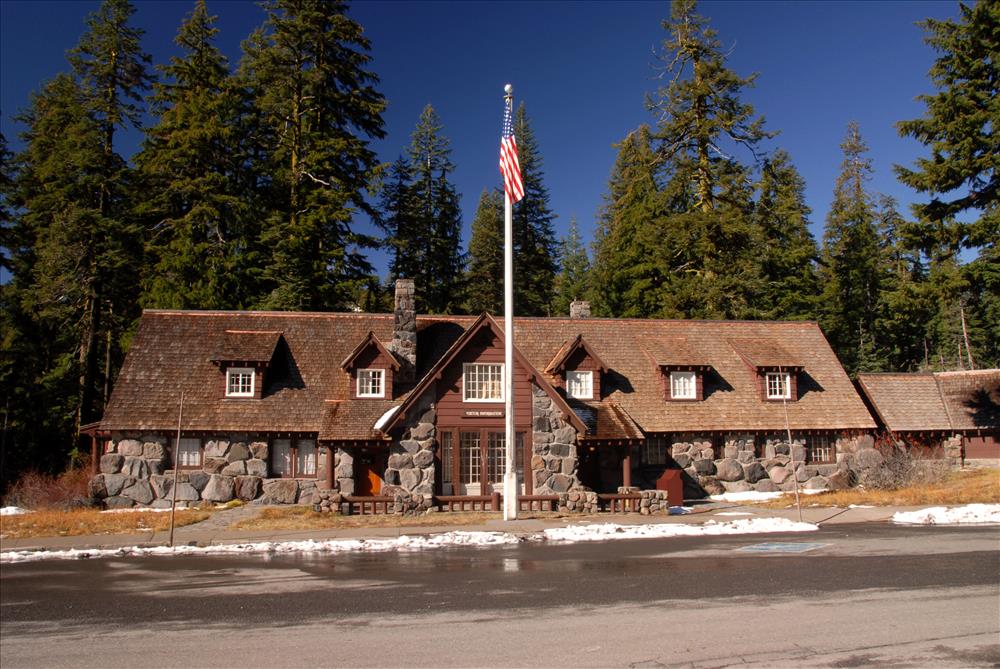 (7) William G. Steel Information Center (Steel Center): The Steel Center at park headquarters in Munson Valley is open every day except Christmas from 9 am to 5 p.m. A park ranger is on duty to assist with information, weather forecasts, backcountry camping permits, ski route advisories, and safety tips. A 20 minute film The Crater Lake Story describes the formation of Crater Lake through a story passed down by Native Americans of this area. It is shown throughout the day in the auditorium. For more information, contact the Steel Information Center at (541) 594-2211 extension 402. There is also a United States Post Office here.
Books, maps, posters, postcards, and educational materials are available for purchase here from the Crater Lake Natural History Association. The Steel Center has public restrooms and is fully accessible. A post office is also located in this building, open summers Monday through Friday, 10:00 AM – 4:00 PM; Saturday, 10:00 a.m. – 2:00 p.m.. Winter hours: 12:00 noon – 2:00 p.m. daily.
Also, located here is the Richard McPike Brown Library.
(8) Munson Valley Overnight Parking: Backcountry users may park in either the Park Headquarters area or Rim Village. You are responsible for ensuring that your car is parked in a designated overnight parking area. If your vehicle is left in a non-designated area, it may be seriously damaged by snow removal equipment or towed at your expense. You will be required to provide vehicle description(s) and license plate number(s) when you receive your backcountry permit.
 The road from Headquarters to Rim Village is plowed on a regular basis. However, due to heavy snowfall this section of road is often closed for hours or days at a time. Keep this in mind as you decide where to park your car. You may need to ski along the Raven Trail between Rim Village and Park Headquarters to return to your vehicle. Learn more about parking on the Rim.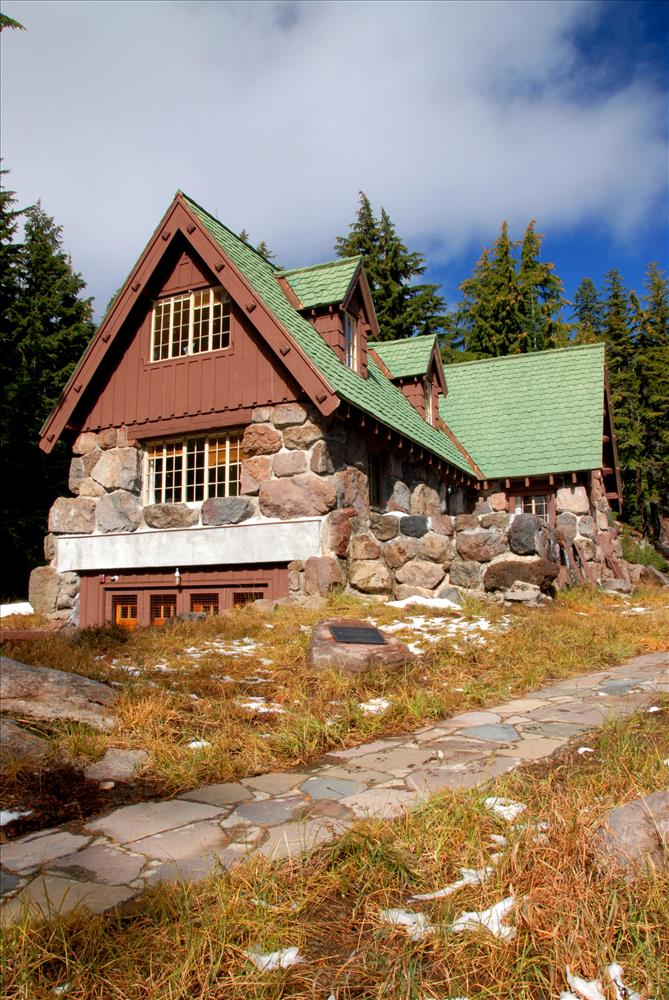 (9) Science and Learning Center: Opened in 2006 from two converted historic buildings, the center provides offices, library space, and overnight lodging for researchers.