Print Friendly
Rim Village Services at Crater Lake National Park

View Services in Crater Lake National Park in a larger map
Listed on the National Register of Historic Places in 1997, the Rim Village has been the center of visitor services since the park's inception. At an elevation of 7,100 feet on the south edge of Crater Lake, the Rim Village has functioned as a year-round operation since 1948. Some services are limited in the winter.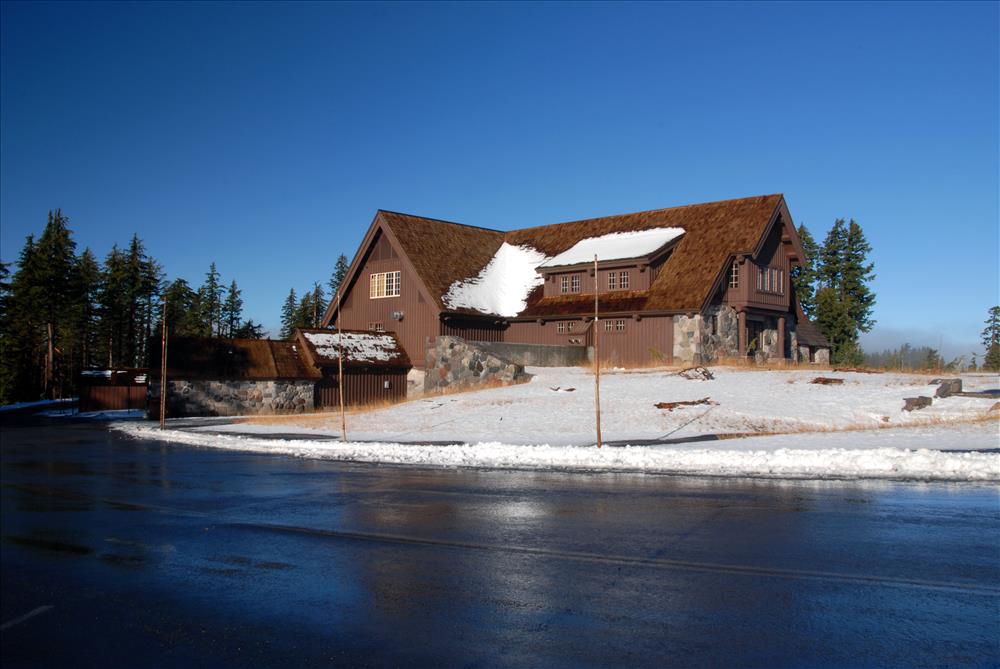 (10) Rim Village Cafe and Gift Shop: The Rim Village Café features "Grab and Go" items including hot soups, sandwiches, salads and snacks. This 1,500-square-foot café has a seating capacity of 36 inside and 48 on an adjoining patio. The 2,200-square-foot retail area features a hiking theme with aisles resembling a hiking trail that weaves its way through the shop. A snow tunnel through the basement of the building to the parking lot makes an easy access for winter visitors.
Operation (Open year-round except Christmas Day)
May 22 – June 12: 9 a.m. to 6 p.m.
June 13 – September 1: 9 a.m. to 8 p.m.
September 2 – September 28: 9 a.m. to 6 p.m.
September 29 – October 13: 9 a.m. to 5 p.m.
Winter Season: 10 a.m. to 4:30 p.m.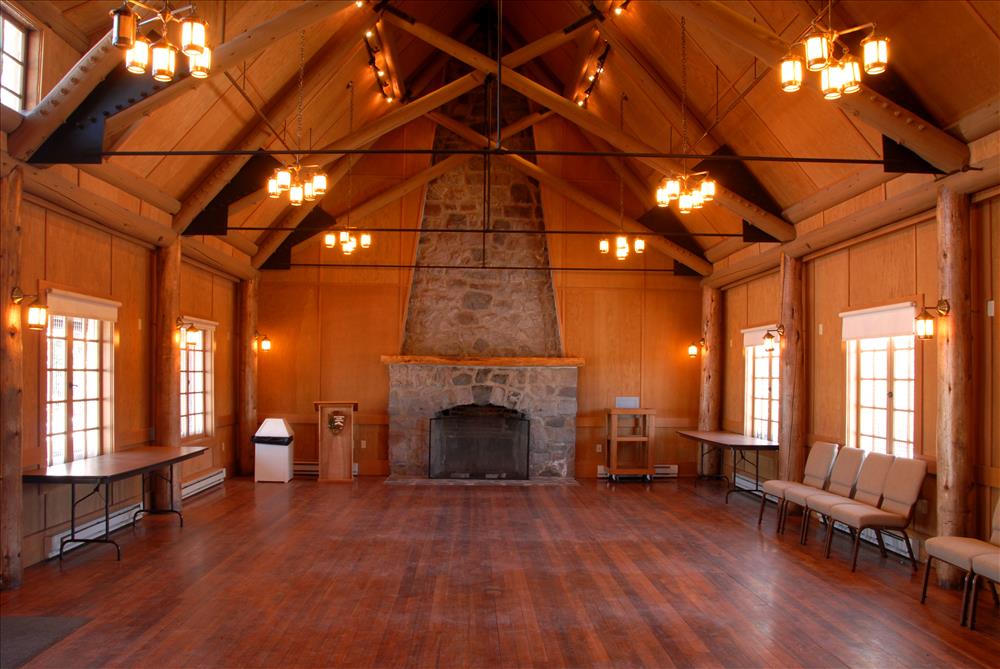 (11) Community House: The Community House was built in 1924 for use in park programs, primarily interpretation. It was renovated and returned to operation in 2001.
(12) Rim Village Overnight Parking: Backcountry users may park in either the Park Headquarters area or Rim Village. You are responsible for ensuring that your car is parked in a designated overnight parking area. If your vehicle is left in a non-designated area, it may be seriously damaged by snow removal equipment or towed at your expense. You will be required to provide vehicle description(s) and license plate number(s) when you receive your backcountry permit.
The road from Headquarters to Rim Village is plowed on a regular basis. However, due to heavy snowfall this section of road is often closed for hours or days at a time. Keep this in mind as you decide where to park your car. You may need to ski along the Raven Trail between Rim Village and Park Headquarters to return to your vehicle.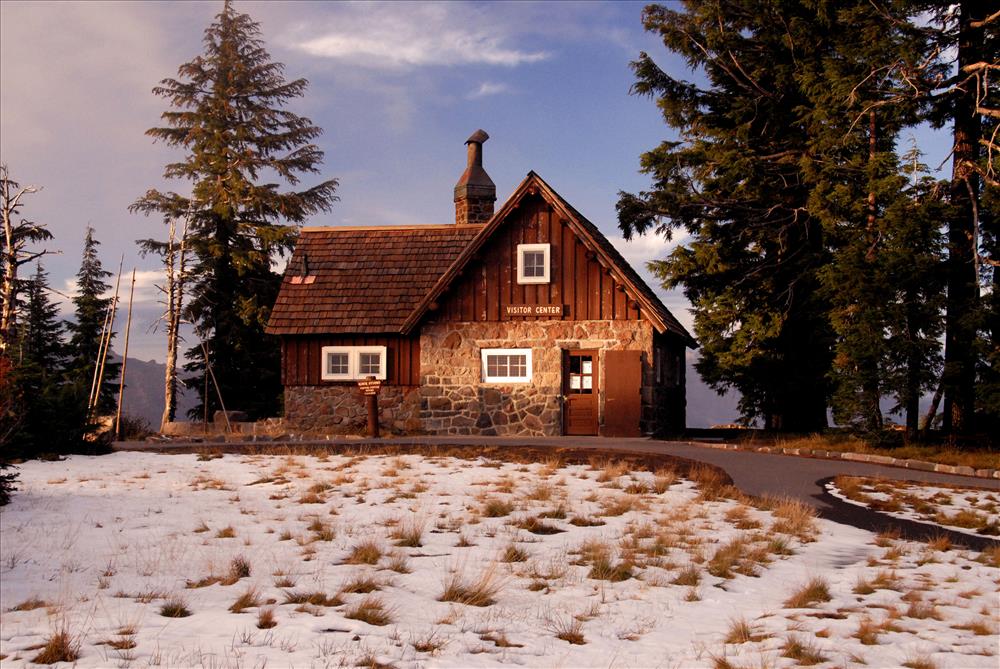 (13) Rim Visitor Center: Formerly the Kiser Photo Studio, this building is located a few hundred feet from the Crater Lake Lodge. It is opened daily from early June through late September and staffed by volunteers and park rangers. General park information, backcountry camping permits, and educational sales items are available at this location.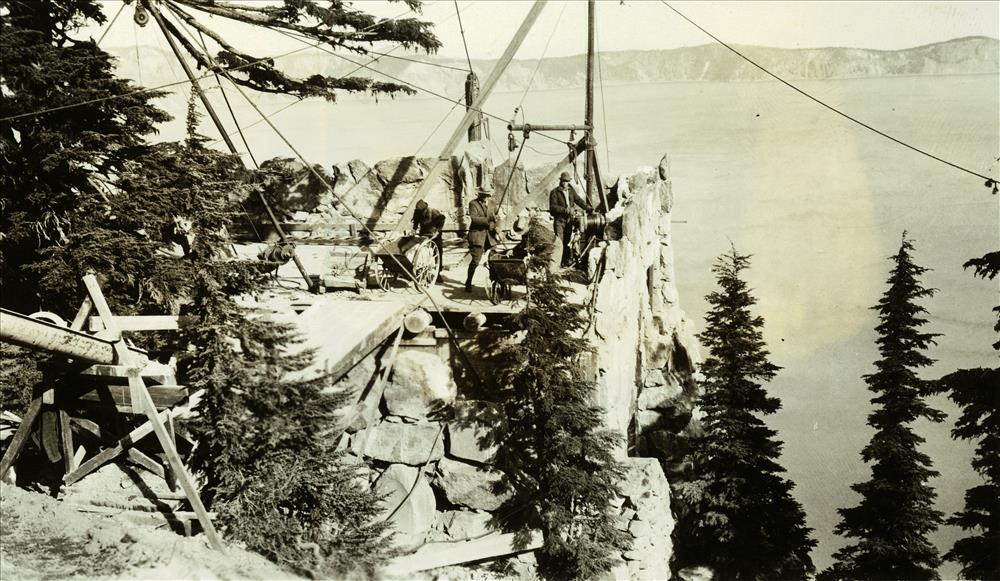 (14) Sinnott Memorial Overlook: Perched on a rock ledge behind the Rim Visitor Center, features an enclosed exhibit room and an open parapet with spectacular views of the lake. The overlook contains a relief model of the park and exhibits on the park's geologic story and history of scientific research. The overlook is open daily from 9:30 a.m. to 5:00 p.m. from late June through October (weather permitting). 20-minute ranger talks are given several times each day from July 4 through September 1. The overlook is located down a steep historic walkway with stairs and is not accessible to people with limited mobility.
(15) Rim Village Picnic Area: This former campground was converted into a picnic area in 1976, in part, to reduce the amount of rim congestion and development. There are many sites, beneath the cool and shady forest cover, with picnic tables and fire grates.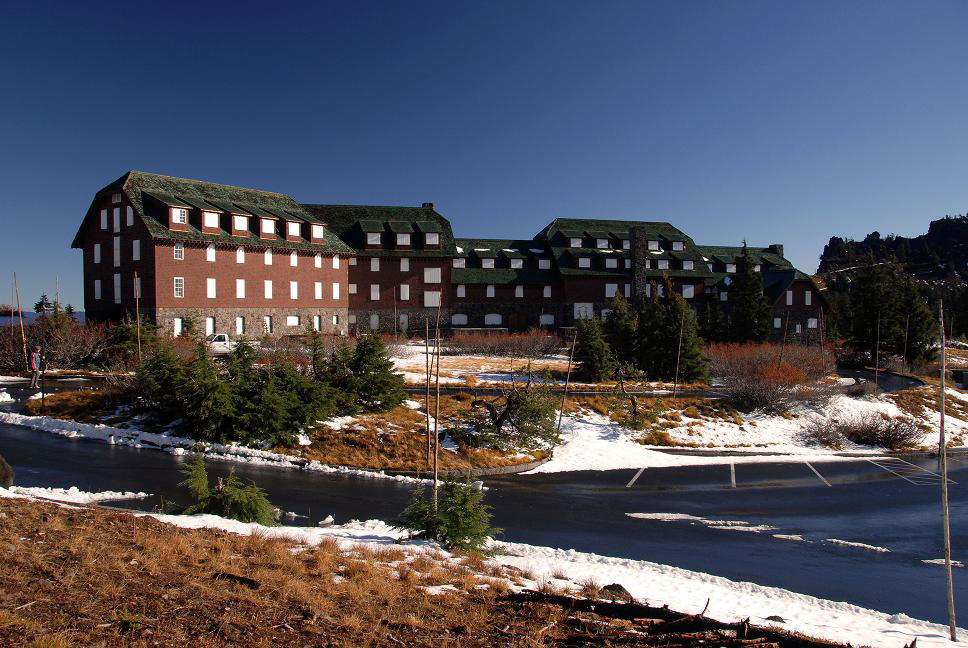 (16) Crater Lake Lodge: A national historic landmark, the lodge was built in 1915 by private parties and later came to be owned by the National Park Service. It is one of the most recognized elements of Crater Lake National Park, along with the rim, the lake, and Wizard Island. The Lodge contains 71 rooms, a fine dining room, a great room with a large fireplace and veranda that looks out upon Crater Lake. The Lodge is open from late May to early October.