Print Friendly
Activities at Crater Lake National Park
With a link here to the weather and webcam section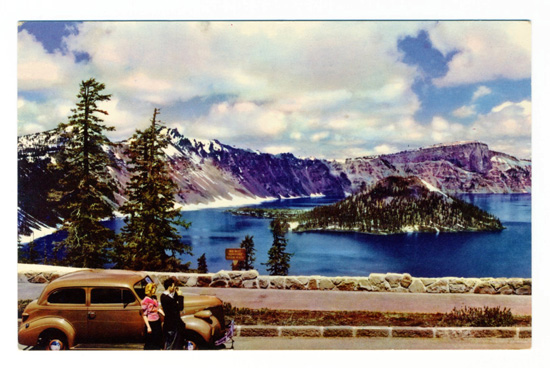 We've laid out some dandy tours of the park's major roads – and some back roads as well.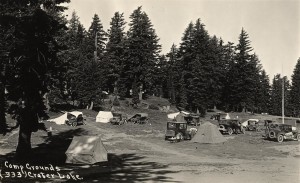 Pull up a camp chair and pitch your tent – we have all the details here.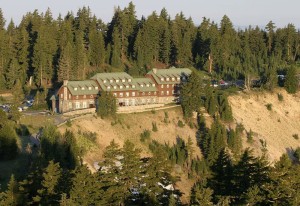 ---
---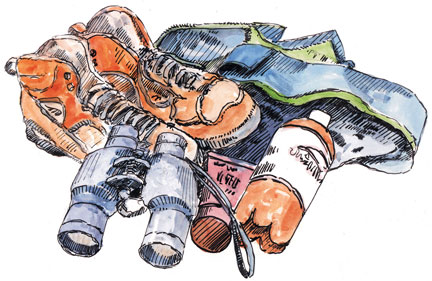 Over 100 miles of trails, from short wildflower walks to a portion of the Pacific Crest Trail – get  your "WILD" on and take a walk.
---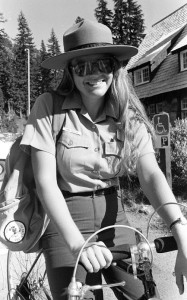 Even the Rangers sometimes have bikes. Find out how you, too, and bike Crater Lake.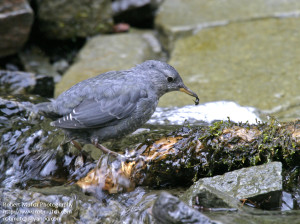 Where to go, what to see – we have check lists.

More snow than just about anywhere else makes for amazing snow-fun. We have the scoop right here.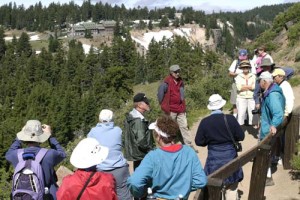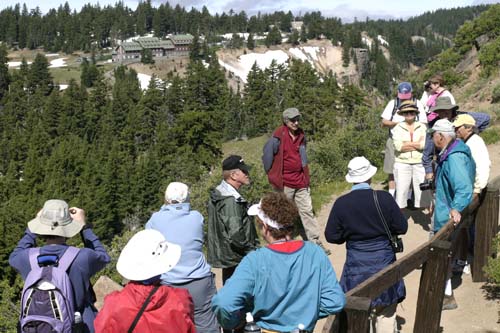 Here our own Ron Mastrogiuseppe leads a group up the Garfield Peak Trail. Join him sometime.
We have maps and rules right here, but wouldn't you rather strap on some snowshoes and look for snowshoe hares?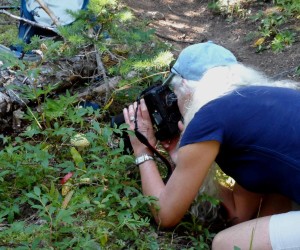 How and where, when and why so many people take photos at Crater Lake.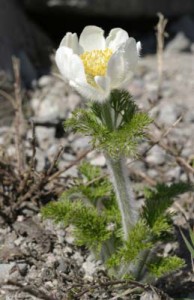 Lists and  photos, where to see the best wildflower gardens and when.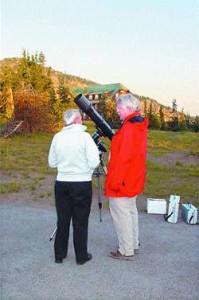 See how and when do come and view stars like you've never seen in a  city. We  have an expert on our team.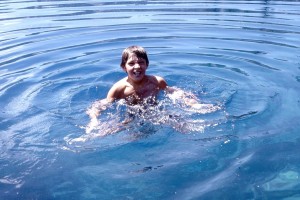 Imagine swimming in a giant freshwater lake that is the deepest in America – so blue it almost hurts your eyes.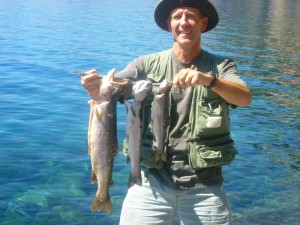 Yes,  you can fish in Crater Lake. Learn how.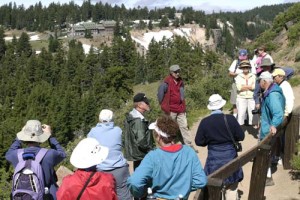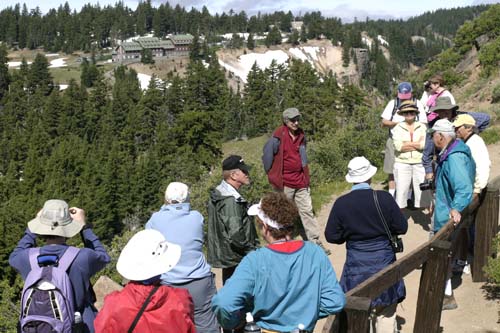 Volunteering – Oh, we said this, but we'll say it again just to be sure you saw it.
We strongly believe in the Volunteer Ethic in our parks. With funding declining each year, it's the only way this heritage of ours will survive. Here are some guidelines and contacts.
Sorry, can't do this any more at Crater Lake, but you can enjoy reading the rules.