Print Friendly
Quick View of services in Crater Lake National Park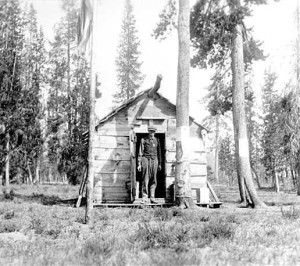 Accessibility
With the exception of the Sinnott Memorial Overlook, developed areas in the park are generally accessible to individuals with mobility impairments. Wheelchair-accessible paths include the paved promenade at Rim Village, the Godfrey Glen Trail, and the Pinnacles Trail. Multiple scenic pullouts on Rim Drive have wheelchair-accessible wayside exhibits. Some ranger programs are accessible to people with impairments. A brochure with more detailed information is available at park visitor centers and entrance stations. We are working hard to improve our level of accessibility for all park visitors.
ATM
The Mazama Village Store has an ATM.
Drinking Water
Water faucets can be found at Rim Village, Mazama Village, Lost Creek Campground, and the Steel Visitor Center. Bottled water is available for purchase at the Rim Village Store, and at the top and bottom of the Cleetwood Cove Trail (when boat tours are operating).
Emergencies
Dial 911 to report any emergency, 24 hours a day. First aid is available at ether park visitor center or at the ranger station at Park Headquarters.
Entrance Fee
The entrance fee for Crater Lake National Park changes, please check the park website. The rate is higher for commercial vehicles. Your fees are put to work improving visitor services and facilities.
Gasoline
A self-serve gas station at Mazama Village is open May 21 through October 13.
Lost and Found
If you lose or find an item, contact a ranger at either visitor center or call the park dispatch office at 541-594-3060.
Phones
Cell phone coverage in the park is spotty. Pay phones are located outside the Mazama Village Store, inside the Steel Visitor Center (open 9:00 a.m.-5:00 p.m.), and inside Crater Lake Lodge.
Picnic Areas
Picnic areas are found throughout the park. The Rim Village picnic area has fire grates.
Post Office
A United States Post Office is open Monday through Saturday in the Steel Visitor Center. Summer hours are 9:00 a.m.-noon and 1:00-3:00 p.m.
Recycling
Recycling in the park is currently limited to aluminum cans and plastic bottles. Look for receptacles at Rim Village, Mazama Village, the Steel Visitor Center, and the Cleetwood Cove Trailhead. All receptacles can accept both aluminum and plastic.
Restrooms
Restrooms with flush toilets and running water are located at Rim Village, Mazama Village, the Steel Visitor Center (9:00 a.m.-5:00 p.m.), and Lost Creek Campground.
Vault toilets are located at most picnic areas, at several roadside pullouts, and at the top and bottom of the Cleetwood Cove Trail.
Showers and Laundry
Coin-operated showers and laundry machines are available at Mazama Campground.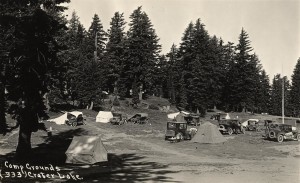 — next >>